How to Become a Cosmetologist
At the College of Hair Design, we offer extensive training and education to help you become a licensed professional cosmetologist. Our program provides 1800 hours of meticulously crafted education to provide you with a solid foundation in all aspects of cosmetology. In as little as 12 months, you will be equipped with the skills, expertise, and confidence you need to pursue a successful career in the dynamic world of beauty and wellness.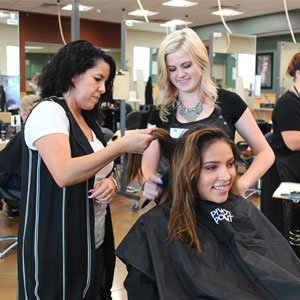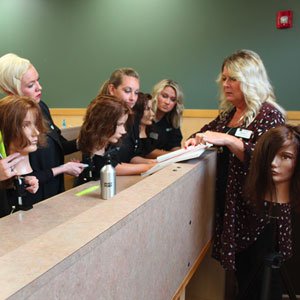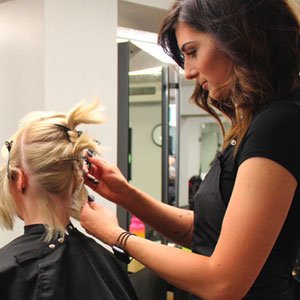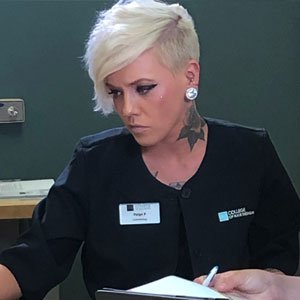 What are you
waiting for?
You've got dreams and we've got the resources to make them happen!
Contact us to get started.
Today, a cosmetologist must understand classic hair design as well as up-to-the-minute trends. Our Cosmetology Program ensures students are proficient in both.
As a Pivot Point Legacy Partner, we are a member of an exclusive group of beauty institutions that offers students unparalleled resources. For more than 55 years Pivot Point has focused on developing, supporting, and teaching hair and beauty professionals just like you in amazing schools just like ours.
On six continents, in dozens of languages, Pivot Point's strong philosophy and foundation has helped build countless lasting careers in the beauty industry.
The Cosmetology Program provides 1,800 hours of education to prepare students for the Nebraska State Cosmetology Board Exam so they can obtain their license to practice Cosmetology in the state of Nebraska at an entry-level. The program takes 12 months to complete.
Possible careers include:
Hairstylist
Hair color Technician or Specialist
Perm Technician
Platform Artist or Designer
Television or Motion Picture Hairstylist
Make-up Artist
Nail Technician
Department Store Promotional Artist
Beauty Advisor
Image Counselor
Cosmetic Sales Representative
Product Designer or Developer
Retail Distributor
Vendor Education Specialist
School Instructor
Director of Education for a Salon or Spa
Director of Operations
Trainer
Recruiter
Vendor Sales Representative
Salon Manager or Owner