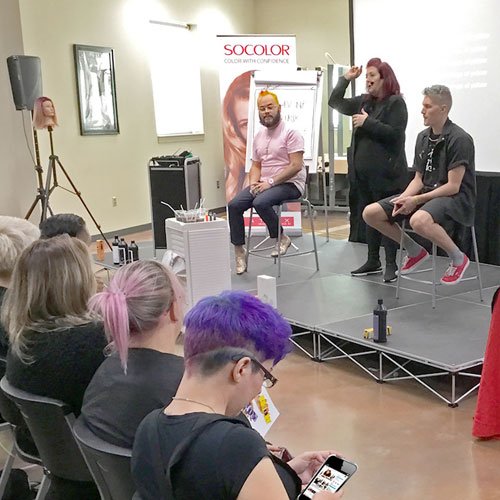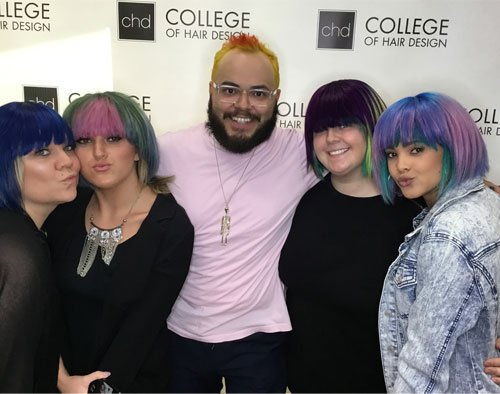 Education with Industry Leaders:

Leah Sterk
The industry's leaders in hair and esthetics provide ongoing live demonstrations and training to our students, keeping them up-to-date with current and evolving techniques. The beauty industry is continuously developing new products and methods to offer clients. Our students learn from the best, giving them an advantage when they begin their careers; they are equipped with skills and practice in adapting to a variety of industry demands.
All-school Demo with Matrix Guest artist Leah Sterk on stage with CHD instructor Andres Martinez and student Jake Erwin. Later, Andres poses with students Kirstie Lewis, Madison LaBrillo, Emily Brown and Paris Lord with wigs created by Leah using Matrix Color Cult.
Education with Industry Leaders:

Luis Alvarez
Giving back to the community has always been
Luis Alvarez; co-founder of Aquage haircare and now VP of Marketing, Creative and education of BaByliss PRO gives a class along with platform artist and CHD grad Tausha Ostrander at College of Hair Design East. Tausha also is the owner-operator of Serenity Salon in Lincoln.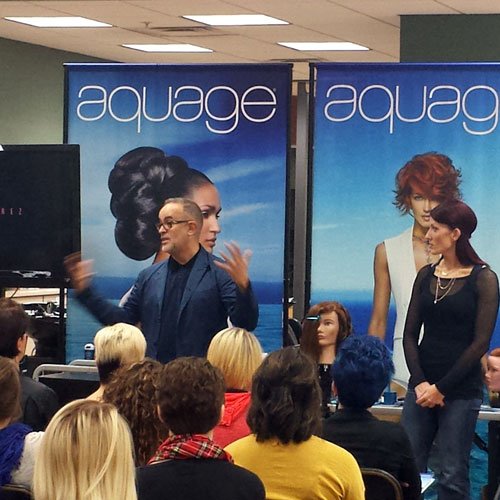 Guest Artists That Have Been at CHD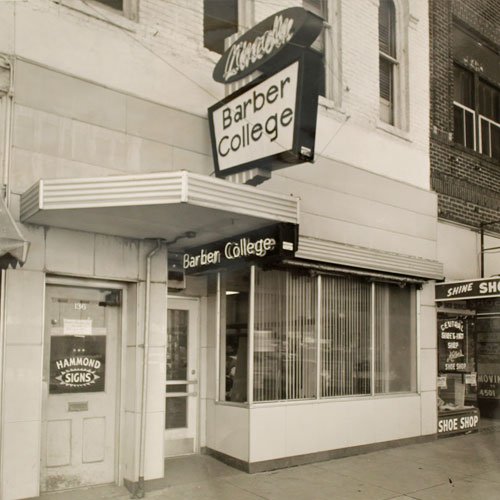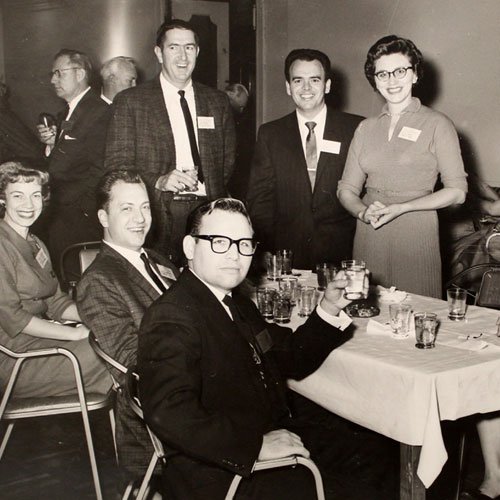 We are a second-generation, family-owned and operated college with a simple mission: to pursue the highest beauty standards. First opened as Lincoln Barber College by Al and Alyce Howard, the school was always owned and operated by family. We've helped thousands of individuals get hands-on education and support to launch successful careers in the hair and skincare industry.
TOP: The Original Lincoln Barber College in 1966
BOTTOM: Al & Alyce Howard (Top Center) in 1961 at an AMBBA National Convention
Nationally Accredited by ACCSC
(Federal Financial Aid Available*)
The Accrediting Commission of Career Schools and Colleges has accredited CHD for over 45 years. *Financial Aid is available to those that qualify by using the FASFA application process.
What are you waiting for?
You've got dreams and we've got the resources to make them happen! Contact us to get started.