How to Become an Esthetician
Our Esthetician School offers an intensive program that provides you with the knowledge and skills to become a successful esthetician. Our program will provide you with 600 hours of training in 17 weeks, teaching you the latest facial and body treatments, including facials, microdermabrasion, chemical peels, light therapy, multifunction machine, a variety of makeup applications, hair removal, body treatments, and natural nail manicures and pedicures. With the growing demand for estheticians, the College of Hair Design can provide you with the skills and training necessary to secure employment in the beauty industry.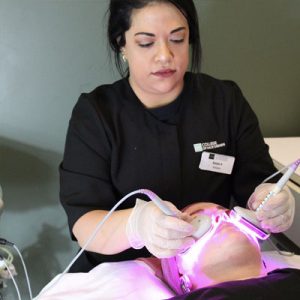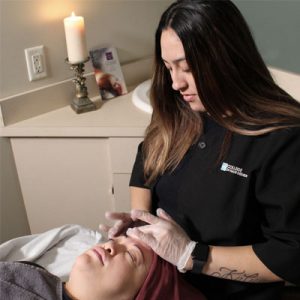 What are you
waiting for?
You've got dreams and we've got the resources to make them happen!
Contact us to get started.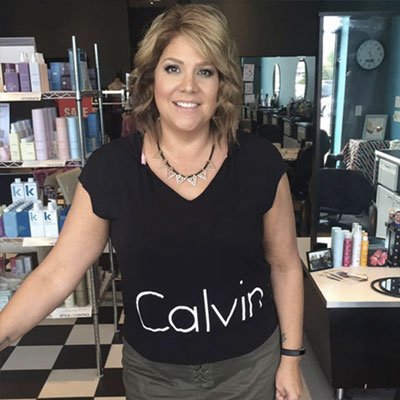 Cat Miles, Esthetician graduate: 

Lincoln, NE
"The decision to attend the College of Hair Design for esthetics was perfect for me. After researching several schools, I knew that College of Hair Design offered the most hours and the best course of study. The instructors have real-life experience. They have their own salons, built clienteles, and sold their own products and services. They also truly care about their students and want them to be successful. The school offers a beautiful spa environment to learn in. The classes are hands-on and the curriculum is outstanding. The small classes mean that everyone helps each other and I have lifelong friends because of it. I have successfully worked in a salon since graduating and I am proud to have attended the College of Hair Design."
Your exposure to different brands and equipment will include Glo, Sugoi, Dinair Airbrush Makeup, Norvell Spray Tan system, Aesthetics Medical Microdermabrasion machine, Silhouet-Tone Derma-Pod, 8-1 Machine and the Touch America Vichy Shower. You will benefit from numerous guest speakers from the skincare world; Eminence Organics, Bioelements, Image, and Glo Professional.
The Esthetics Program provides 600 hours of education. This is designed to prepare you to take the Nebraska State Esthetics Board Exam and allows you to work in many neighboring states. You can complete your training in a little over 17 weeks.
Possible careers include:
Esthetician
Make-up Artist
Nail Technician
Department Store Promotional Artist
Beauty Advisor
Image Counselor
Cosmetic Sales Representative
Product Designer or Developer
Retail Distributor
Vendor Education Specialist
School Instructor
Director of Education for a Salon or Spa
Director of Operations
Vendor Sales Representative
Spa Manager or Owner