DOWNTOWN CAMPUS
304 South 11th, Lincoln NE
Our Downtown Campus provides instruction in Barber Arts and Barber Arts DLP (Dual License Program). The school is located just five blocks south of the University of Nebraska-Lincoln campus. The two-and-a-half story instructional facilities contain over18,000 square feet of space. The dual level salon clinic offers 54 salon stations on the main level and 36 on the balcony level for student use.
Housed in a refurbished historic building right in the heart of downtown, the downtown campus offers all of the convenience and excitement of the city. A new contemporary apartment intended for students and young professionals is located just across the street, and dozens of restaurants, bars, live performance venues, boutiques, and coffee shops are within walking distance.
Monday we are open for retail services only from 8 AM to 4 PM.
Tuesday & Thursday from 9 AM to 7 PM.
Wednesday & Friday from 10 AM to 5 PM.
Saturday from 8:30 AM to 3 PM.
Closed Sunday.
EAST CAMPUS
9000 Andermatt Drive, Lincoln NE
Our East Campus provides instruction in Cosmetology and Esthetics. The school is nestled in a tranquil suburban setting just off of 90th and Highway 2. The beautiful facility is sleek, modern, and boasts 25,000 square feet of private classroom and clinic space with 88 mobile salon stations, two spa pedicure areas and manicure stations for student use.
Esthetics students benefit from special amenities, such as our Vichy shower, private spa space, double-sided fireplace, curved walls, heated custom concrete floors, and gleaming glass. The esthetic space has 14 private rooms and a couple's facial room. Some of the services we offer are chemical peels, microdermabrasion, double exfoliation, eyelash extensions, and airbrush makeup.
Mondays we are open for retail services only from 8 AM to 4 PM.
Tuesdays & Thursdays from 9 AM to 7 PM.
Wednesdays & Fridays from 10 AM to 5 PM.
Saturdays from 8:30 AM to 3 PM.
Closed Sundays.
Three Programs
Barbering, Cosmetology & Esthetics
With three programs on two campuses, students are able to choose the training that best fits their goals and interests.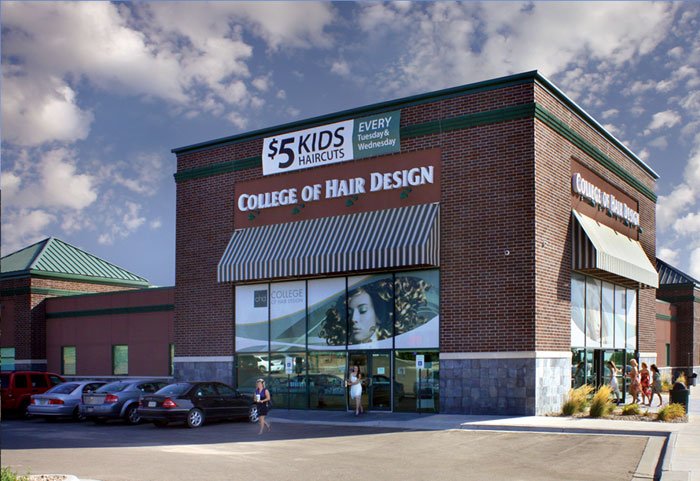 Cosmetology and Esthetics at CHD's East Campus
The CHD East Campus was designed with a focus on Hair Design and Skin Care Programs. This facility opened its doors in 2009 and offers 25,000 square feet salon/spa classroom and hands-on clinic space.
Outstanding spa features include a pedicure area, manicuring stations, Vichy showers, private spa spaces, and heated concrete flooring. High-end services include aromatherapy, peels, exfoliation and eyelash extensions.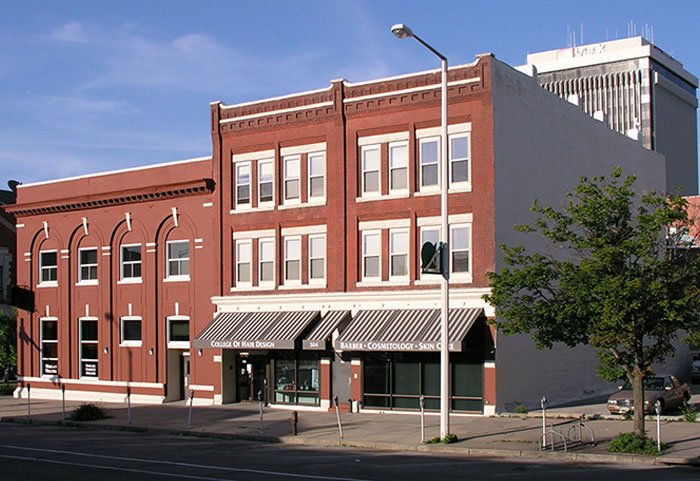 Barbering at CHD's Downtown Campus
The Downtown Campus is located on the corner of 11th & M St in the middle of a bustling urban scene. Our spacious clinics and barbering program provide the use of hair & skin products and styling aids from a large variety of companies to maximize learning.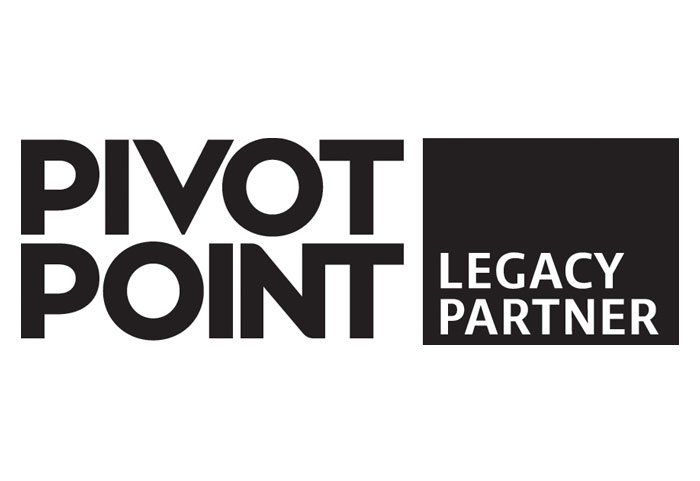 The College of Hair Design is a Pivot Point Legacy Partner making us a member of an exclusive group of beauty institutions that offers students unparalleled resources and support on the road to success.
Leo Passage founded Pivot Point International in Chicago, IL, in 1962 with one teacher and five students. His unique approach to hair design was based on scientific and artistic principles influenced by the Bauhaus, the most celebrated arts and crafts school of modern times. This unique program is available to an exclusive network of Member Schools across six continents. Its' an all-inclusive cosmetology curriculum, delivered through a systematic, hands-on approach that reaches all learners. It utilizes innovative delivery methods that enable students to become successful, well-rounded hair designers.
You are part of a new generation not defined by age. You want your information fast, you want to co-create education, and you learn best through collaborative efforts within a community. The Pivot Point Learn About Beauty [LAB] allows you to take more control over your education.
A Pivot Point trained professional understands the artistry of hair design and skincare because our method teaches you to explore the why behind the how of what it means to be a hairdresser or esthetician. Your training helps you to See, Think, Create, and Adapt as an artist.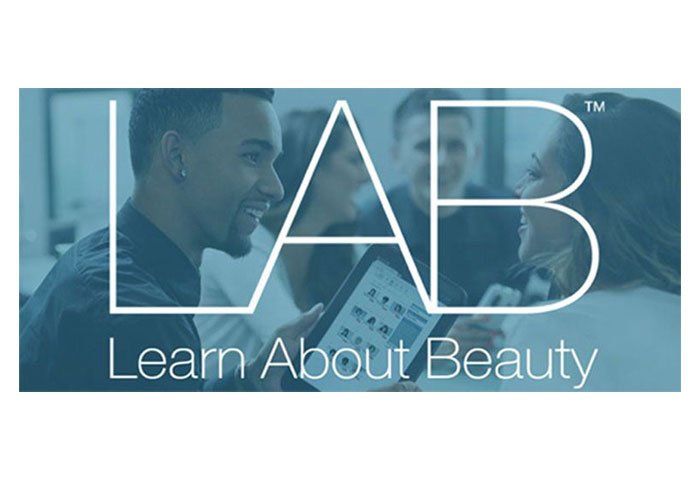 Not Connected? No Problem
Study anytime, anywhere – our downloadable ebooks and study guide don't need an Internet connection for you to access once downloaded, hey and they're at no additional cost to you!
Organized Learning, Bit by Bit
Lessons have been carefully segmented into smaller sections to provide you with the most pertinent information necessary when you need it. Whether you're in the classroom, or somewhere else brushing up on your skills, you can access videos, eBooks, study tools, interactive activities, collaborative peer-driven exercises, and fun, engaging assignments.
Ready, Set, Test
Okay, so now you've completed all your lessons, gained tons of practice on the clinic floor and are almost ready for that licensure test, we've got you covered with Exam Ace in LAB. Exam Ace provides you with lots of tests to get you ready to take your exam. Take 'em as many times as you want, no need to download apps or go elsewhere!
What are you waiting for?
You've got dreams and we've got the resources to make them happen! Contact us to get started.